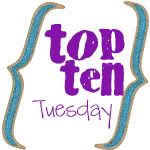 Since I'm taking the boys to Disney on Friday, I thought today was a perfect time to share ten things I can't live without when packing.  Of course I want to take my amazing kids and necessities like clothes but what else?  Check out my list below.

1.  Camera – my camera's a must have whether it's on my phone, the video camera or my actual camera.  There are so many magical moments at Disney that I just have to capture.
2.  Tickets – while there's lots you can do outside the parks, being in the parks is a huge part of the fun.  Our annual passes also get us discounts in some of the stores which is another great perk.
3.  ADRs – if you want to dine somewhere specific at Disney, it's best to make your reservations before you leave.
4.  Park Bag – I feel naked when I don't have my bag of supplies with me.  I keep snacks, change of clothes, rain coats and tons of other goodies in there.
5.  A Plan – I know it's a vacation, but I can't leave the hotel room in the morning without an idea of where we're going and what we're going to try and get done while we're there.
6.  Comfy Shoes – there's no mistaking the importance of good, comfy shoes when you're visiting Mickey and friends.  Cute is good too, but comfort's number one for sure.
7.  Snacks and Drinks – I know you can buy that stuff at Disney, but I would never stay on a budget if I didn't bring snacks and drinks with me into the parks.  I'm so thankful Disney allows guests to do this.
8.  Spending Money.  Yes bringing some stuff with you is good, but there are some things you just have to get when you're at the park.  For me, it's the frozen raspberry lemonade at the Magic Kingdom.  My boys love the funnel cakes in EPCOT.
9.  A Good Attitude.  We all paid a lot of money to go on vacation so there's no reason you can't wait in line like me or be patient if I have to stop because my child dropped something & I need to pick it up.  I wish Disney didn't let crabby people past the turnstiles.  Disney is magic people!
10.  My Phone.  Making through a day at Disney without my phone just might be impossible!  I love being able to share the Disney magic with friends through Twitter and Facebook as well as seeing where other people are and stopping to say hello during the day.  I also need my camera phone for pictures sometimes when I don't have my regular camera with me.
So, what would you take with you if you could only choose ten items?
Check out oh amanda for more great top ten lists!!