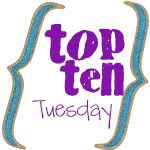 I've always dreamed of having Martha Stewart-esque gifts to give my family and friends during the holiday season.  While I used to host a really fun cookie swap back up north, I haven't gotten it together here yet.  I also want to find things that are meaningful to each person receiving a gift (I spend lots of time picking out each gift every year).  My top requirement is something that's not too complicated and budget friendly since I've got so many different things to make.  I want to have a huge Christmas party this year too; kind of a mix between Christmas and my birthday so something cute to give guests as favors would be really great too!
1.  Baked Goods – These are a no brainer but I've got to have things that ship very well and will stay fresh during transit.  Not all of my gifts will be mailed either.  I just wish I had a larger kitchen to make baking easier.
2.  Photo Books – I've done this in the past for family and used pictures of my kids for my mom and mother in law, pictures of friends kids as a gift for them, an empty photo book for a friend having a baby and another going on vacation.
3.  Gift Baskets – I love hunting for fun things to include in little baskets to give people. Now that people have visited and found some favorite things here in the South, it's nice to be able to send them a little warmth and sunshine during cold, snowy winters.
4.  Family Picture – To me this is one of the best gifts, especially for the person who has everything.  Families change so often that this is always a welcome gift.  Pair it with a nice frame for one of the print for another special touch.
5.  Books – I love, love, love Hallmark's recordable books and plan on  picking a couple up for my 7 year old to "read" then mail to grandmas for the holidays this year.  Another spin on this is to have the kids "write" a book of their own for someone special.
6.  Subscription – I'm all about practical gifts.  If someone already subscribes to a magazine, call and add another year to their subscription for them!
7.  Mixes – I've made cookie mixes (dry ingredients) in a cute mason jar with a recipe and cute cookie cutter tied to the outside.  You could also do this with hot cocoa or cakes that you can make in a mug.
8.  Meals – Who doesn't love getting an amazing home cooked meal?  We all need a day off after all the holiday cooking and baking.  There are lots of different options from baked ziti to lasagna to soups.
9.  Ornaments – I searched high and low for plastic ornaments so I would be able to do this one year and eventually settled on glass ones.  Since we moved to the beach, I thought it would be really sweet to send everyone back home a little piece of the South so we filled ornaments with sand and small sea shells the boys found on the beach.
10.  Family Cookbook – I love the thought of everyone putting recipes together into a big cookbook.  What a way to bring a bunch of different families together than to share recipes?  It's a timeless gift that you can pass down for years and continue to add to.
Head over to Oh Amanda! to link your Top Ten Tuesday post up!!