Happy Monday!
Another week, another giveaway.  This is the best part about Mondays by far!!
We had another busy weekend here.  Friends came into town Friday night to attend Carter's birthday party Saturday night and stayed through the weekend.  He invited his whole little kindergarten class and we watched Brave outside under the stars on an inflatable screen.  Everyone had a great time despite the chilly weather.

This week's giveaway was suggested to me by a good friend Katie who loves Disney like I do.  She suggested I contact an Etsy shop owner when I was looking for some awesome things to give away to my readers.  I was beyond excited when Yesie said she'd participate!!  I started browsing through her shop and found myself immediately thinking of people I could gift her items to and I'm sure you'll be able to do the same once you start looking around.
Here's what this week's winner will get: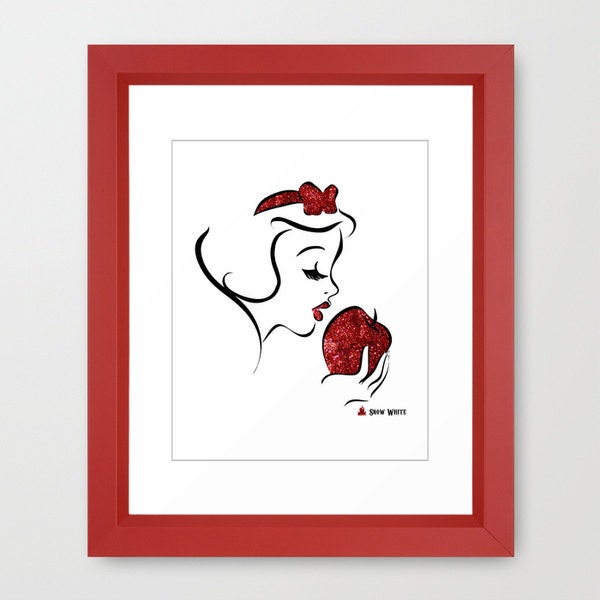 Isn't this print beautiful???  It would look great in a kitchen or dining room but also just as wonderful in a princesses bedroom!  Yesie has been beyond kind during our interactions so I know anyone who purchases an item from her will be happy with their experience.
Good luck!